Basel-based Thierry Gilgen is launching a digital trading platform together with business partners. This platform collects and analyzes real-time data. It enables everyone to operate with the same resources of a bank, so to speak. The Business Parc advised and mediates experts.
Thierry Gilgen is bubbling with energy. With the start-up and system "
MachinaTrader
", the CEO and his business partners want to conquer the digital and then the traditional financial markets. To achieve this, nine IT and data experts have been working day and night to fine-tune the business model and its execution. The new trading platform is not a miracle machine, emphasizes Gilgen – but it can do extraordinary things: "
It provides our clients with a tool that enables them to quickly obtain data, analyze it and use the results to make investment decisions, trigger transactions automatically or manually and manage their portfolios,
" he says, summarizing the advantages. For him, the trading platform is also a news site, marketplace, knowledge database and social network.
Evaluate information on the markets and the weather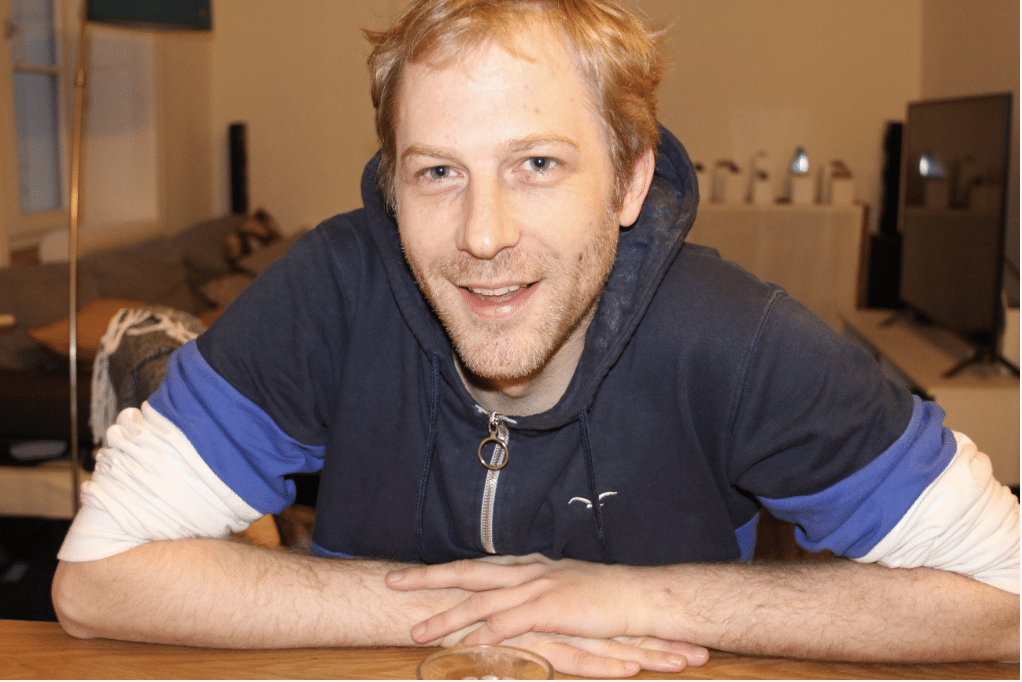 Behind MachinaTrader are several intelligent systems that collect and aggregate the relevant information for valuations – first for digital assets, later of tradable values. This information comes from the financial markets, statistics, news, forums or social media. "
In addition to transactions, prices, as well as historical developments, etc., even the weather, the phase of the moon, and even the Chinese horoscope could be factors influencing trading behavior. Accordingly, the list of data sources can be expanded endlessly,
" Gilgen continues. The trick is that each user influences the entire intelligent social network with his-her ratings and self-created trading algorithms and thus feeds the learning system.
Valuable head start in knowledge
In addition to linking multi-layered contexts, this system is also capable of assessing all values in real time and deriving ad hoc forecasts from them. "
We are building a real-time rating agency,
" says Gilgen proudly. In contrast to previous approaches, the high speed gives users a temporal knowledge advantage. If, for example, a news service issues a message, it is delayed accordingly, as it is usually created and processed by humans. Thus, it can take hours until the news is spread or until the stock exchanges can see whether and how the markets react to it. According to Gilgen, MachinaTrader, on the other hand, brings together all the information from the correlated data and is evaluated, interpreted and made available immediately by both the system itself and the community.
High transparency and accuracy
All participants can benefit from this technical democratization and swarm intelligence. Gilgen emphasized the high transparency and accuracy as well as the low risk rate of the new platform. "
MachinaTrader brings together the decentralized digital financial world and makes it transparent.
" It is also practical that users can put their own algorithms into the system, run them through, test them and even rent them out to others.
From the private hobby trader to the multi-company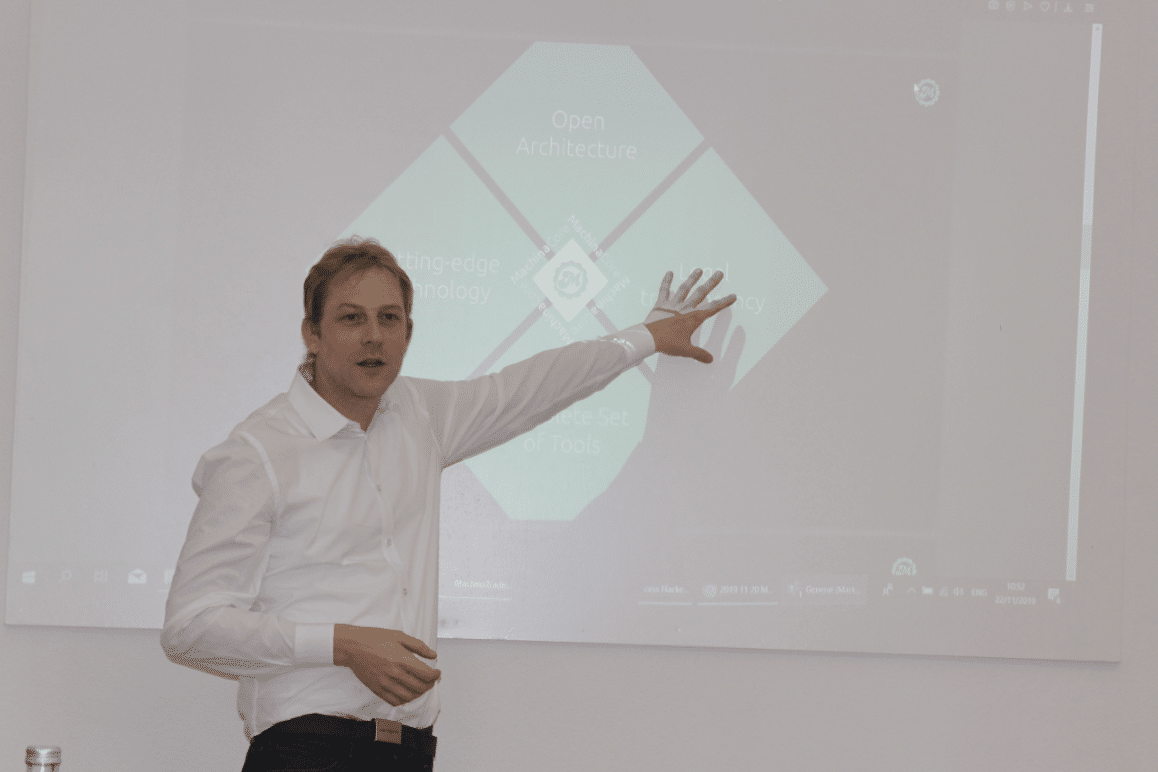 For a monthly package price starting at 19.90 CHF, everyone will be able to use the tool or purchase the services online and thus operate with the same means as a bank: "
With MachinaTrader we offer our customers a complete toolbox. We provide an inexpensive infrastructure without having to manage funds ourselves. We work in accordance with regulations and compliance guidelines, do not promise profits and therefore do not assume responsibility for investment decisions and price developments
," Gilgen explains. The platform is based on a combination of sophisticated technologies, a mix of various open source components and proprietary developments in the IT infrastructure, machine learning and central and decentralized computing systems. In order to operate the system efficiently and thus make the product affordable, the nine founders also chose new approaches in software architecture: "
Our modular middleware makes us independent of other platforms, hosting services and manufacturers. With "MachinaCore
" we can make data available much more efficiently, scale faster and even operate our solutions inexpensively on private IT environments".
Amidst PCs and pizza boxes
Thierry Gilgen, who comes from a "not entirely unknown" Basel family, has entrepreneurship in his blood. Among other things, his family has set up a foundation for the elderly. Like him, his grandfather and father were resourceful inventors. From his childhood onwards, the avowed IT nerd was enthusiastic about computer science: "
As a teenager I felt most at home surrounded by computers, cables and pizza boxes."
At the age of 14, the autodidact built websites for customers. After his first foray into self-employment at the age of 20, he first took up permanent employment with a biotech company. He then moved to a global medtech company where he was responsible for the IT infrastructure. In between, Thierry Gilgen took a short creative break and devoted himself to his second passion, music.
Opportunity with Crypto-assets
Gilgen has been working intensively with digital currencies since 2016: "
With cryptos, transactions can be better traced and no bank is involved. Instead, the systems and participants control each other."
 For him, the crypto world is currently in a process of cleansing or self-regulation and is becoming increasingly attractive. However, he quickly realized that standardized, high-quality and comprehensive trading solutions that efficiently combine the new technologies were missing. Here he saw a gap in the market. Gradually, experienced specialists in software development, IT infrastructure and data sciences from Switzerland, Germany, Italy and Australia joined the team. For two years, each contributed his expert knowledge to the construction of the platform. This ranges from number and text-based evaluations to mathematical-statistical calculations and historical trend analyses.
Flexible all-round support package
In 2019, the team founded MachinaWare AG with headquarters in Zug – the Swiss Crypto Valley for fintech start-ups – and offices in Zug and Basel. Prior to this, Gilgen sought support from the Business Parc in Reinach. From his own experience, he was already familiar with the high quality of the consulting services. A business friend had also recommended the services of the business incubator to him. "
We received professional support in the reviews and validations of the business plan and our strategy. In addition, we benefited from the broad network, for example in the brokerage of insurers
," he praised the "f
lexible and solid all-round package
".
One million invested in prototype
Until recently, the nine founders financed themselves from their savings. The first investors are already convinced of the prototype's potential and have invested one million Swiss francs in the further development of MachinaTrader. "
We also met with great interest in our solution at the pitch of the Swiss ICT Investor Club in December,
" says Gilgen happily. In addition to other investors, the young company is looking for partners worldwide, such as digital financial institutions.
200 billion US dollar market
The first public version should be on the market by mid 2020. (It is planned to integrate the traditional financial markets from the 3rd quarter onwards.) Since this January, selected customers and partners have been able to test the system. The system learns and grows with the number of its users. Until it generates profit for the founders, at least a few hundred customers must be connected. The crypto-currency market offers with meanwhile 50 million active traders a volume of about 200 billion US dollars. Gilgen has set itself the goal of winning at least one percent of these as customers and reaching break-even by 2022 at the latest.
1000 trees planted
The young family man and his colleagues also want their business activities to be reflected in their social commitment. To establish the company, they planted 1000 trees in various threatened regions of the world as part of a partnership project. "
So it is a fundamental part of our philosophy to be sustainable, socially responsible and competitive under fair conditions
," he emphasizes. * First published in German by 
Business Parc