Can you imagine receiving your wages in the form of Bitcoin or other cryptocurrencies? For many, this would be unimaginable, but a Japanese company from the eSports industry has now realized this idea.
SBI e-Sports is a subsidiary of the Japanese company SBI Holdings, which was founded in 1999, and is now the largest financial services company in Japan. However, SBI e-Sports has far from being a financial services company, and instead, it carries out various activities in the eSports sector. Some examples:
Management of a professional eSports team
Management of eSport media
Consulting in relation to eSports
What is eSport?

The eSport-Bund Germany e.V. (ESBD) defined the area two years ago:



Currently, the eSports industry is experiencing a very high level of interest and is therefore growing steadily, as shown by a study by PwC Germany. In Germany alone, in 2019, the eSports industry has achieved a turnover of 77.2 million Euros, which means a growth of 26.7% compared to the previous year. There are various key groups responsible for this growth:
Teams & eSport Athletes
Leagues & Tournaments
Audience and Community
Publisher and game developer
Media & Broadcasters
Company
Investors
However, the rapid growth in this industry is not just limited to Germany. More and more people worldwide are interested in the topic of eSports. This is also the case in Japan, where the value of the industry has risen steadily and a positive development is also predicted for the future (see chart below).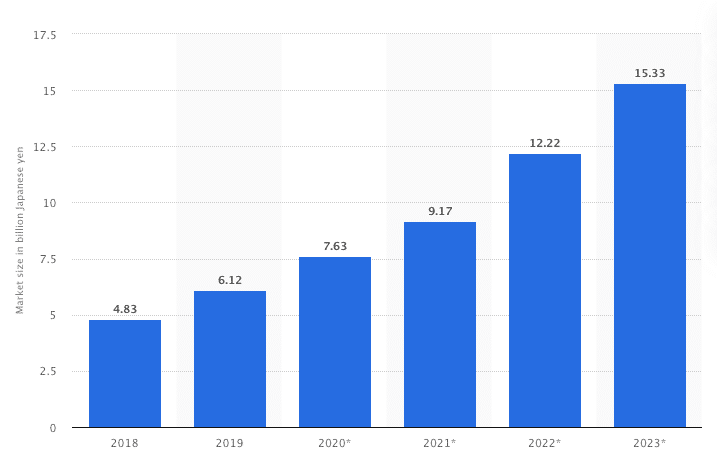 Wage paid in cryptocurrency
In an official press release, SBI e-sports announced that they have created the Apex Legends Division by signing four new players. The significant thing about this is that the four players have decided to receive their annual salary in the crypto currency XRP. SBI e-Sports confirmed this on Twitter. XRP was launched in 2012 under the name Ripple and is currently the fourth largest crypto currency with a market capitalization of over USD 10 billion.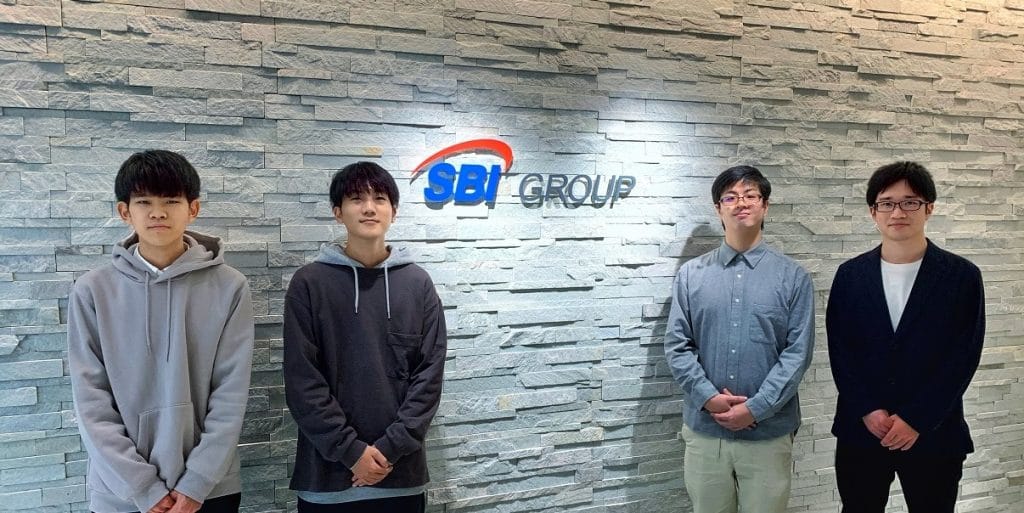 More and more "crypto wages" in the future?
Historically, the way in which remuneration has been paid out has been subject to constant change. Not so long ago, there was no other option than to pay wages in the form of coins and bills. In contrast, the bank check was only of minor importance in Switzerland. Today, postal and bank transfers are the absolute standard. The next development step could be crypto wages.
In Switzerland as well as other countries, it is basically legal under current labour law to pay out wages in cryptocurrencies, as we have already stated in an old article. We have come to the conclusion that a technically skilled employee, who has explicitly agreed to the orientation, and who is especially aware of the price volatility risk, is free to decide to receive a part of his wages in cryptocurrency. However, since the legal situation regarding the last detail is not yet clarified, it is recommendable for most enterprises to choose a rather conservative structuring of the crypto wage.
*Originally published at CVJ.CH