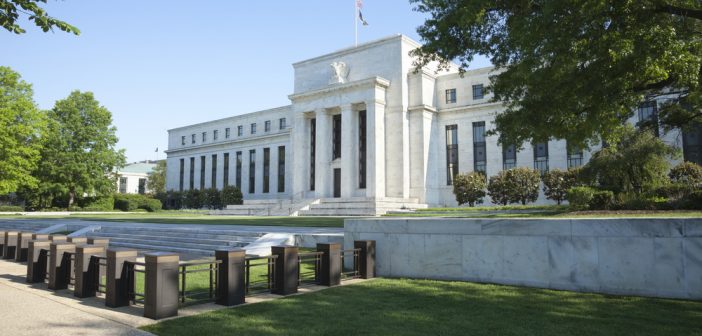 CBDC
). However, Federal Reserve Chairman
Jerome Powell
referenced advances in payment technology and admitted that the central bank is "carefully monitoring innovations and will adapt". A digital dollar could boost people's confidence in the currency, payment networks, banks and other financial services, according to Powell.
Different options for the central bank
The Fed president has also pointed to the growing popularity of cryptocurrencies such as Bitcoin (
BTC
). However, Powell believes they are not suitable as a means of payment because of their high volatility. So-called
stablecoins
(cryptocurrencies that are tied to the value of a fiat currency) would offer some advantages, but could
struggle with regulators
.
"Our focus is on whether and how a CBDC could improve the already secure, effective, dynamic and efficient U.S. domestic payment system. We think it's important to note that a potential CBDC could serve as a complement to, not a replacement for, cash and current digital forms of the dollar in the private sector."

 

– Jerome Powell, Federal Reserve Chairman
A digital dollar could be a way to make payments more efficient, according to Powell. However, there would still be numerous implementation issues, which would slow down the effort. For now, a wide range of opinions would need to be gathered before a definitive decision could be made. The report that the central bank will publish this summer should lay the groundwork for this.
Pressure from other countries
The Federal Reserve has
previously expressed
its views on issuing a central bank digital currency (CBDC). The priority, he said, is quality, not competing with global rivals.
"We're talking about a four- to five-year process to actual availability and use [of a CBDC]. That involves a lot of learning to ensure the implementation is consistent with the social values and laws of the country."

 

– David Treat, head of blockchain at Accenture
However, announcements from other countries put pressure on the Federal Reserve, Powell said. China's advances have raised concerns that the U.S. dollar's position as a global reserve currency is being undermined, he said. During the Corona crisis, the development of the digital yuan particularly
accelerated
.
*Originally posted at CVJ.CH
The Federal Reserve Bank will publish a report on the potential transition to a Central Bank Digital Currency (CBDC) in the summer of 2021. The advanced projects of several countries, first and foremost China, as well as the increasing digitalization have intensified the discussion. The U.S. Federal Reserve did not reveal any specific plans for a Central Bank Digital Currency (