Bitcoin/USD daily basis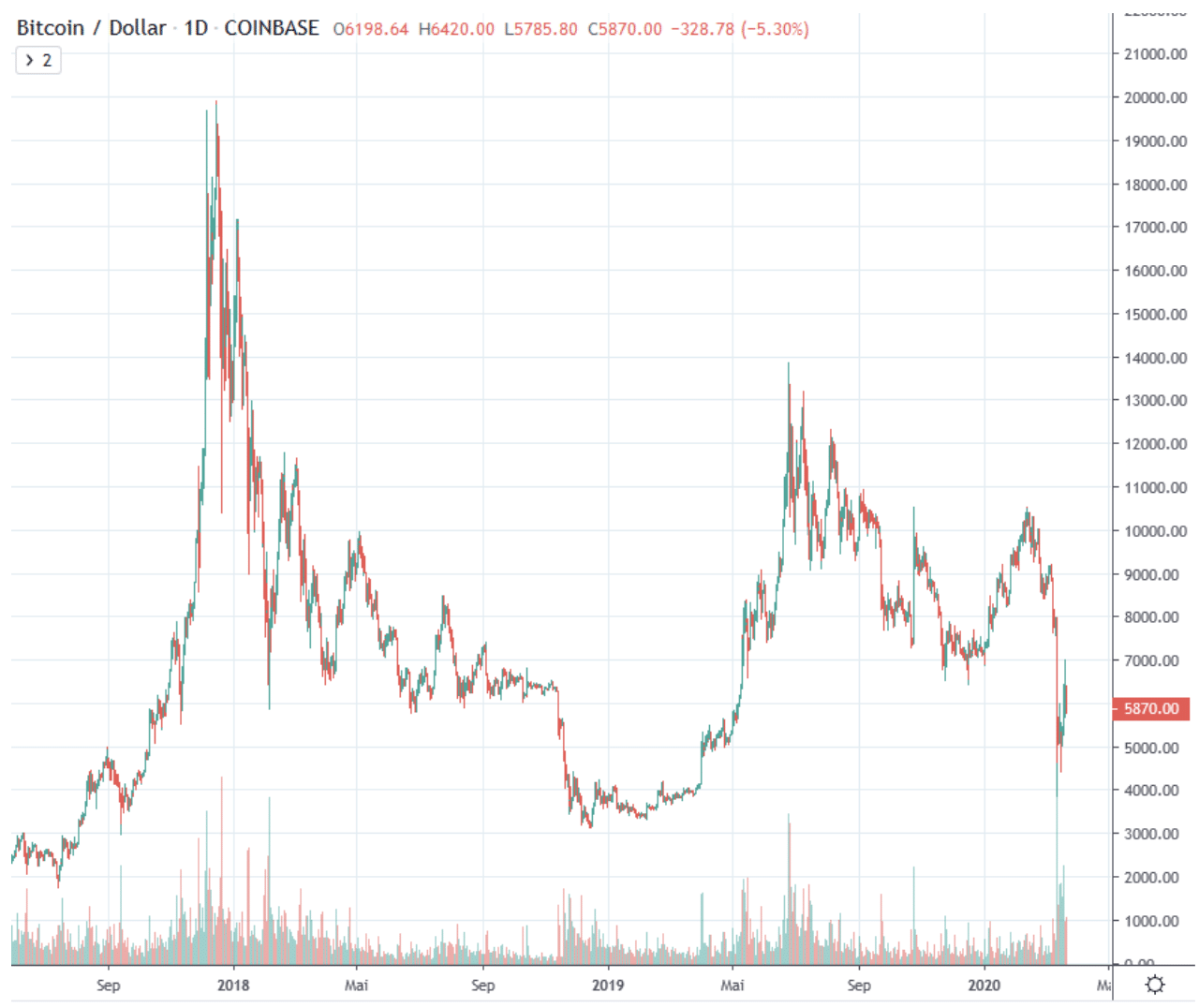 (Source: Tradingview.com)
Bitcoin/USD – consolidation after "black Thursday
At the beginning of the reporting week, the price of bitcoin was just above USD 5,000. Already on Tuesday, a renewed test of the zone below USD 5'000 mark followed. Although this led bitcoin to plunge through the USD 4,500 mark, the daily closing price was above the USD 5,000 mark. After two days with little fluctuation, the price made a first attempt to break out of the zone on Thursday; which was concluded with a daily closing price above the USD 6,000 mark. This was followed by a further rise on Friday, which led to a price approaching USD 7,000, but fell back to USD 6,000 at the end of the day. In the last two days of the week, the bitcoin hovered around the USD 6,000 mark, with a tendency towards lower lows.
Finding your way around the new price area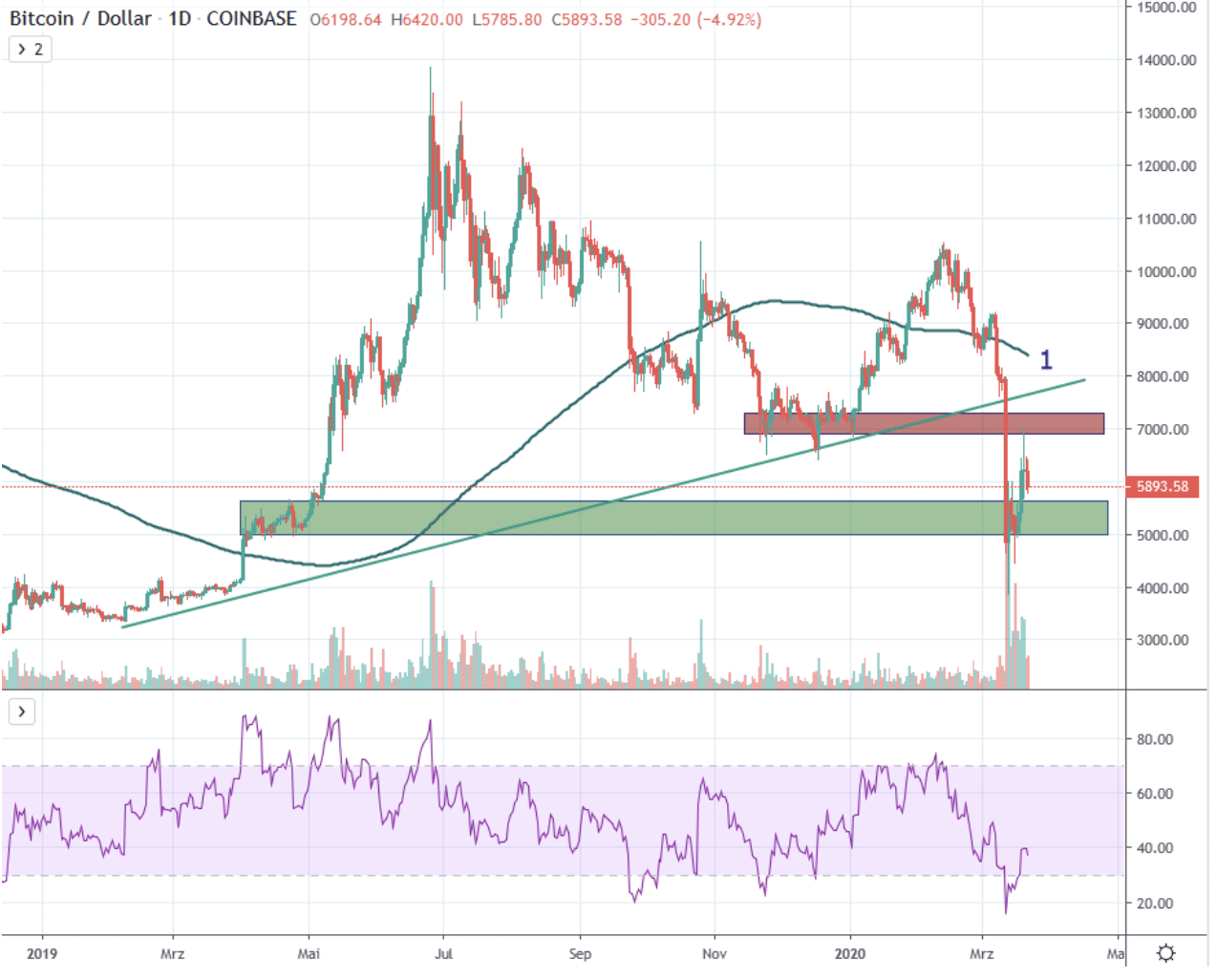 Bitcoin is currently seeking a new level of stability. The massive price collapse led bitcoin into new territories in the week before last. This led to support at around the USD 4,000 mark, which was caused by resistance during the grounding phase from the end of 2018 to March 2019. Currently, a base of around USD 5,000 has been formed, which was formed with the consolidation phase after the first upswing. It remains to be seen whether the level at USD 5,000 can serve as a new basis for support. We are now well below moving averages, especially the 200-day average. The micro-trend is therefore not yet defined, but is under poor conditions due to the macro-trend. Resistance can be seen at around USD 7,000 due to the bottoming out of the phase at the end of 2019. This has already been confirmed by the latest attempt to break out on Friday. Support is located between 5,400 and 5,600, and at just under USD 5,000. Should these be breached, a re-testing of the zone below USD 4,000 is likely.
Disclaimer
All information in this publication is for general information purposes only. The information provided in this publication does not constitute investment advice and is not intended as such. This publication does not constitute an offer, recommendation or solicitation for an investment in any financial instrument including crypto-currencies and the like and is not intended as an offer, recommendation or solicitation. The contents contained in the publication represent the personal opinion of the respective authors and are not suitable or intended as a basis for a decision.
Risk note
Investments and investments, especially in crypto-currencies, are always associated with risk. The total loss of the invested capital cannot be excluded. Crypto-currencies are very volatile and can therefore be exposed to extreme exchange rate fluctuations within a short period of time. * Originally published in German at
CVJ.ch