Warren Buffet and Charlie Munger on Bitcoin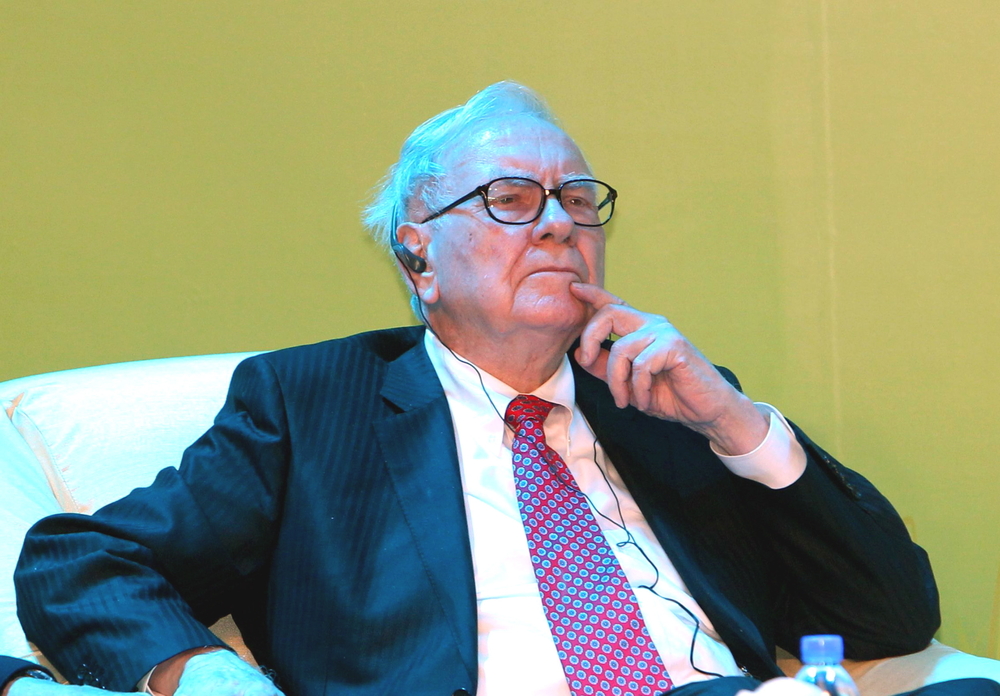 Berkshire Hathaway Vice Chairman Charlie Munger has lambasted Bitcoin in the company's annual shareholder meeting over the weekend, despite its accelerated growth. CEO Warren Buffet has also made negative comments on Bitcoin in the past and criticized its volatility.
US-american Investor Charlie Munger reunited with Warren Buffet in Los Angeles to discuss key topics in the industry, including Bitcoin. Munger made his thoughts on bitcoin known to everyone. The 97-year old commented on the cryptocurrency stating "Of course I hate the Bitcoin success".
Annoyed by its success
Bitcoin has undoubtedly been one of the biggest gainers in the financial markets over the last several years. Climbing over 16'000% within the last five years. Bitcoin has seen its popularity rise in 2021 as it broke a three year all-time high. The cryptocurrency has further risen 130% in 2021. Climbing to $65'000 at its peak. The total market capitalization of bitcoin has recently also overtaken that of Berkshire Hathaway.
"I don't welcome a currency that's so useful to kidnappes and extortionists and so forth, nor do I like just shuffling out of your extra billions of billions of dollars to somebody who just invented a new financial product out of thin air." – Charlie Munger
Warren Buffet offered little input on the bitcoin, but did agree with Munger. Both investors have shared their negative views on Bitcoin for years. With Munger previously criticizing bitcoins volatility. Talking at a shareholders meeting for Daily Journal in February, Munger said that he doesn't think Bitcoin will end up as the medium of exchange for the world due to its volatility.
Bitcoin volatility
Indeed, volatility is one of the major criticisms of Bitcoin. It's hard to grasp that a volatile asset is supposed to become a global medium of exchange. But Bitcoin, and more broadly digital assets, represent the birth of a new asset class – something rarely witnessed. Consequently it's hard to categorize their volatility. Long-term trends suggest it will decline to levels similar to those seen in other asset classes by approximately 2025.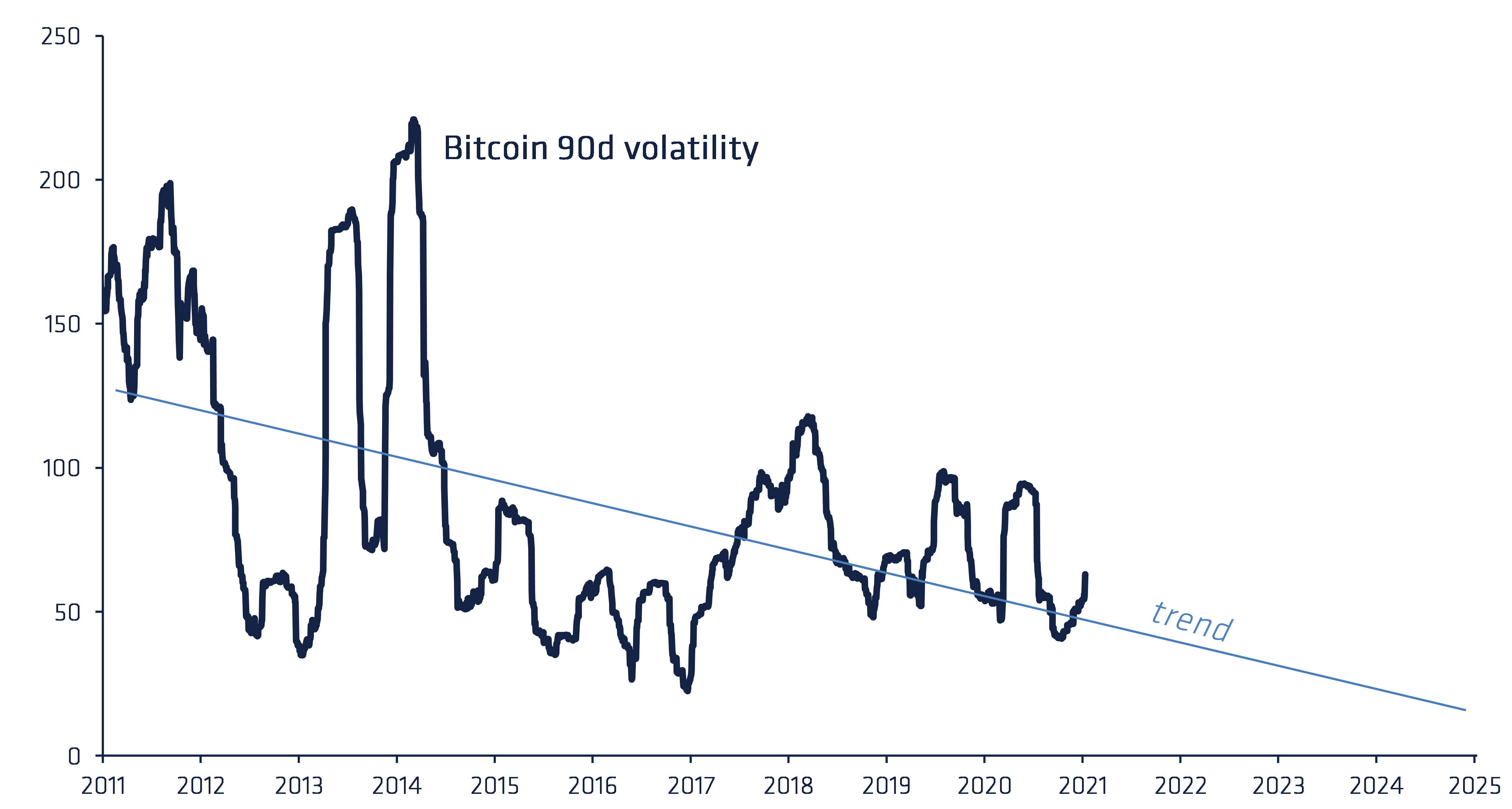 Sources: Bloomberg, CoinShares
Due to the broad-based uncertainty surrounding anything that is new to the world, volatility should be expected. While not a perfect analogy, one could compare bitcoin's volatility to the emergence of a new company, this is similar in that it is a new concept with an unproven track record.
*Originally posted at CVJ.CH